Toler to NIU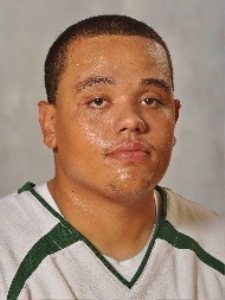 6'7" Danville Area sophomore Tim Toler has given a verbal commitment to Coach Ricardo Patton and Northern Illinois University.
Toler, who stands around 270 lbs, is a versatile forward that is light on his feet. He shoots it very well from three and has a soft touch around the rim. He's a high IQ kid that is also an excellent passer.  As a sophomore at DACC he averaged 15.3 ppg and 8.3 rpg while shooting 37% from three.  He ranks as the state's #10 juco sophomore.
This past week Tim told MidStateHoops.com that he was down to three schools which included the Huskies, Southern Illinois, and Eastern Kentucky. He admittedly stated that he was leaning towards NIU and has stayed true to that word.
"I committed to Northern Illinois University," Toler told MSH Monday morning.
Though he originally planned to wait until visiting to offer up a verbal commitment he felt comfortable enough to pull the trigger before hand.
"Coach Patton and Coach Townsend are coming to my house this weekend for an in home visit but I'm already familiar with the school and gave them a verbal commitment this morning."
Toler chose the Huskies for numerous reasons including playing time, opportunity to win, and comfort with the coaching staff.
"They want me to come right in and start.  They see me being an All-Conference player.  With the players coming back I think we have a chance to win right away.  The whole staff recruited me harder than any school especially Coach Townsend who was a big part of my commitment."
Tim's high school friend Kyree Jones, another NIU commit who prepped at Chicago Julian early in his career, also played a big role in his decision to play at NIU.
"My high school buddy Kyree Jones committed and signed there and we have been communicating.  We both want to help get NIU on the map as far as winning tradition goes."
Toler will have two years of eligibility when he steps foot in Dekalb.  He will be eligible to sign an NLI on April 14th.