Beane Picks up Big Ten Offer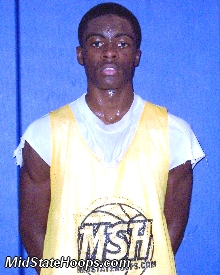 Anthony Beane, who rates among the elite players in the state of Illinois' 2012 class, has picked up his first high major scholarship offer.
Beane, a 6'2" guard from Normal Community High School, is a highly athletic scoring guard that can play both backcourt positions. He can shoot, distribute, and score off the bounce and is also an excelling defensive player.
New University of Iowa head coach Fran McCaffery extended Anthony a scholarship this past week after watching him tear it up on the travel circuit with Team Illinois this summer. He was also spectacular at Flash Flanagan's Fall Review this past month.
Arizona State, Illinois, Missouri, and Nebraska are among some of the other programs recruiting Beane. Expect his list of suitors to grow as the high school season begins.